Terpene Testing Solutions
Terpenoid analysis is beneficial for everyone in the supply-chain: cultivators, breeders, manufacturers, distributors, retailers, consumers, and patients. We've revolutionized terpene reporting, paving the way to make easy, data-driven decisions about cannabis and hemp products.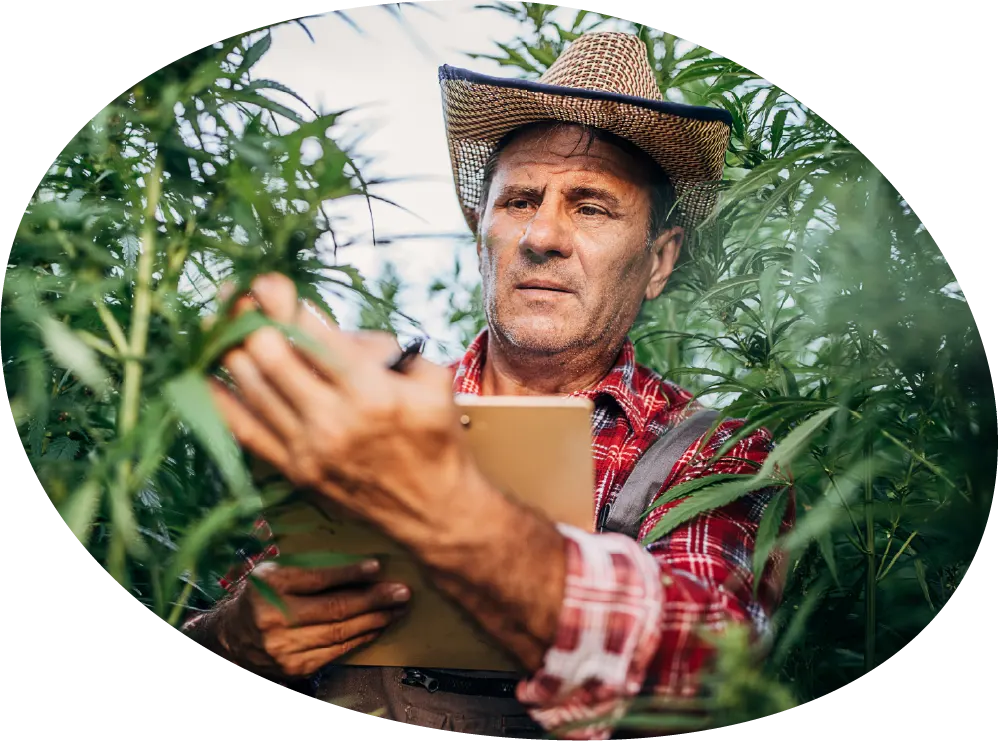 Why is terpenoid testing important?
Consumers
Understanding terpenes is essential to help identify the right strain for their desired effect.
Retailers
Terpene analysis bolsters the understanding of a strain's potential when recommending varieties that best suit the consumer needs.
Breeders
Terpene data aids in the ability to selectively modulate the terpene ratios of strains in order to maximize desired benefits.
More options.
Fast

results.
Target as many as 39 terpenoids
Determine anticipated entourage effects
Help customers make purchasing decisions
Stand out from the competition
Standardized test methodology for rapid, repeatable results
Gas chromatography-flame ionized detection (GC-FID)
All analytes ISO accredited
Rigorous, routine process inspections and data audits
Easy, secure access to your test data
Fast terpenoid testing turnaround
Instant notifications throughout the testing process
Customer Service Portal streamlines reporting and data management
Applies to our CA, CO, and MI labs. Our OR lab is accredited by the Oregon Environmental Laboratory Accreditation Program (ORELAP)
How brands win with SC Labs
Give your customers an easy way to evaluate the flavor, aroma, and effects of your cannabis products.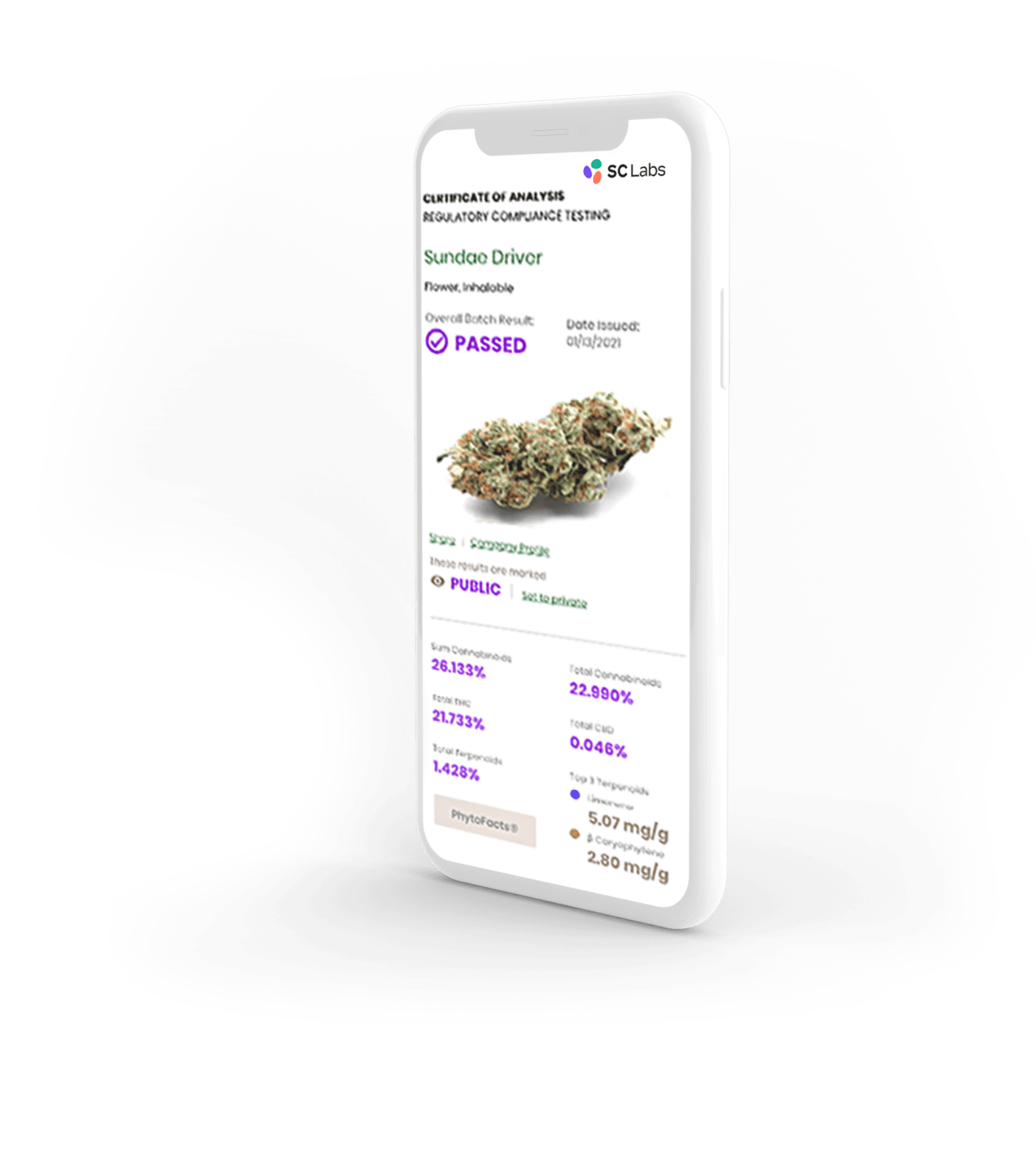 Let's talk about your testing needs
Our experts are always ready to answer your questions.