Intuitive insight and strain characterization
Our Chemometric reports represent one of the most significant advancements seen in the testing and reporting of cannabis and hemp.
For a complete chemical profile for flowers and concentrates, chemometric reporting provides intuitive data visualizations and insights. Plus, this valuable data comes standard anytime you include terpene testing with your cannabinoid test order.
Along with an advanced client service portal and integrated certificate of analysis (COA) reports, we now offer the most innovative terpenoid and cannabinoid reporting solution on the market.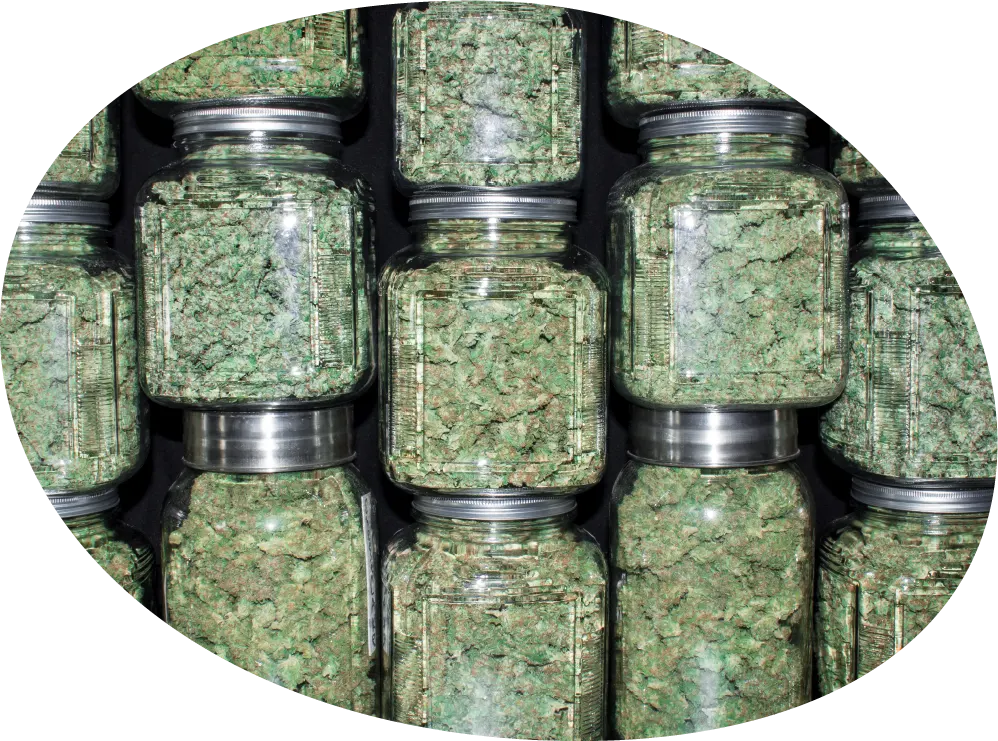 Identify flavors, aromas, and effects with better accuracy
The system allows you to accurately sort unknown samples into major chemometric families, each with several subcategories that highlight similar organoleptic and physiological properties.
Meet growing demand to better evaluate cannabis—breaking away from the THC potency race and indica/sativa conversation
Terpenoid data offers valuable insights to shape products—helping predict a wide range of flavors, aromas, and effects
Discover the chemical profile, proportion of terpenoids to cannabinoids, organoleptic attributes, and potential entourage effects
Identify aged, immature, or sub-standard cannabis as well as flag unique outliers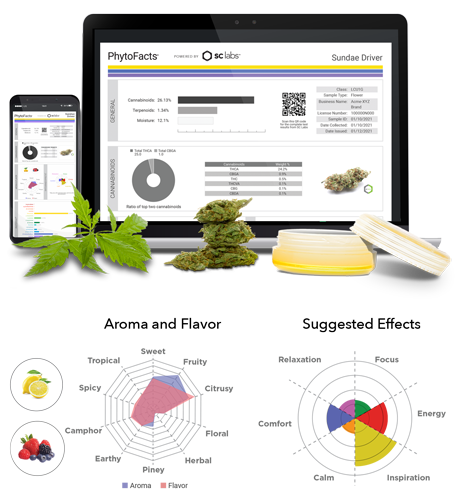 Chemical Profile
Intuitive data visualizations and insights for the chemometric characterization of cannabis and hemp.
Actionable Data
Terpenoid and cannabinoid data allow you to make informed and actionable decisions.
Marketing Tool
Marketing and education materials available to streamline manufacturing, labeling, and retail access.
Product Innovation
It can be a key component to support R&D capabilities and drive product innovation.
Breeding Tool
An advanced tool that breeders, cultivators, and brands can use to drive breeding decisions.
Let's talk about how terpenes will differentiate your products
Our experts are always ready to answer your questions.
PhytoFacts and PhytoPrint are registered trademarks of Napro Research, LLC. Copyright © 2013, 2020 BHC Group, LLC. PHYTOPRINT® and PHYTOFACTS® are registered trademarks of Napro Research, LLC. Used under license by SC Labs. This report was generated utilizing patented methods. U.S. Pat. 10,830,780. All rights reserved.