Botanacor proves once again its hemp testing services are set to the highest standards, after receiving the CANNQ/HEMPQ Program Certification by the Policy Center for Public Health & Safety (PH&S) and ASTM International, a global standards organization.
The program is managed by the Safety Equipment Institute (SEI), an affiliate of ASTM International, in partnership with The GMP Collective and supported by PH&S.
Botanacor participated in PH&S' and ASTM's pilot inspection for the program certification, and even contributed to the development of requirements for testing laboratories at large.
The certification was formed with input by state Attorneys General and various law enforcement agencies.
Here's what you need to know: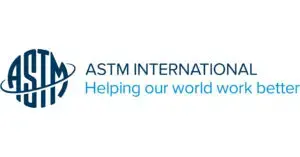 The program was designed with consumer health and safety in mind
The CANNQ/HEMPQ Program Certification is an effort by ASTM to align with quality and regulatory procedures in the cannabis and hemp sectors that ensure consumer safety and confidence in manufactured products. Specifically, the program is designed to accomplish the following –
Scientifically verify that your products and facilities adhere to the strictest industry safety standards
Leverage ASTM's Quality System GxP Certification Platform to track and manage data
Minimize risks and stay ahead of regulatory requirements
Demonstrate your commitment to consumer and patient health and safety and increase profitability
It is the first independent Good Manufacturing Practices (GMP) product-safety certification for the cannabis and hemp industry.
Botanacor achieves the highest standards for product safety
Third-party testing laboratories play an integral role in ensuring safe, high-quality hemp products. As such, Botanacor is determined to raise the standards of hemp testing to keep consumers safe.
"Through our multi-year affiliation with multiple regulatory bodies, now including ASTM, Botanacor has taken extraordinary steps to demonstrate that we meet or exceed the highest possible standards for product safety," said Dr. Carl Craig, CEO of Botanacor and Agricor.
"Both of our laboratories have long been ISO/IEC 17025 accredited, and now, with the addition of ASTM, Botanacor offers one more layer of assurance to our customers (and their end users) that products tested by our labs are the safest on the market."
Botanacor's commitment to hemp testing excellence during the program did not go unnoticed. "At PH&S, we were continually impressed by the discipline, training, and integrity of the Botanacor team," said PH&S Chairman Fred Niehaus.
"Their exemplary operation is exactly what PH&S seeks to reward and recognize with our Certification Program, and it's all in the service of assuring producers and consumers of product safety, our common goal."
About Botanacor
Botanacor was founded in 2014 and leads the U.S. in third-party testing for industrial hemp and CBD products. The company is committed to providing consistent and accurate hemp testing services to ensure its customers meet regulatory compliance and industry safety demands. By following cGMP and GLP practices in an ISO 17025 accredited laboratory, and by working intensively to validate its facilities, equipment, and processes, Botanacor remains the first choice in testing throughout the hemp supply chain.
Want to learn more about our testing services? Contact us.